Grow micro-greens at home with this easy guide! These teeny leaves are packed with flavour, are rich in potassium, iron, zinc, magnesium and copper. Grow them at home with this Seed Pantry guide. 🤩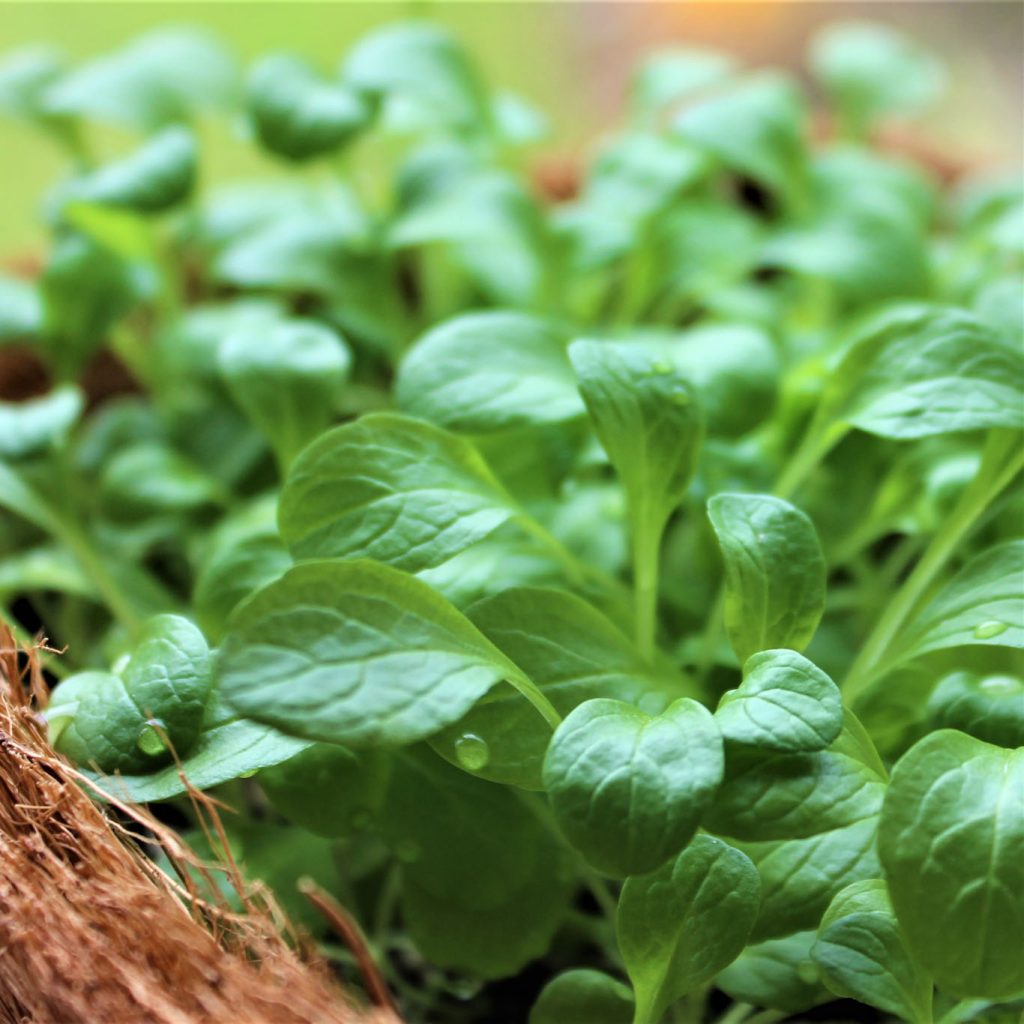 What are micro-greens?
Micro-greens is a fancy word for any leaves harvested from the seedlings of leafy salad greens, like rocket and pak choi, or herbs, like basil and coriander. You'll find plenty of choice in the Seed Pantry food seeds range or in your monthly Grow Club boxes that are suitable, brassicas, salads, sunflowers… the shoots of broad beans, peas, as well as root crops such as radish and carrot are also delicious!
You can grow all micro-greens in the same way, sown into a compost and placed in a sunny windowsill indoors – all year round! Grown in just about anything, from seed trays to old yoghurt pots, they'll be ready to harvest in just 1-2 weeks. If you plant seeds every few days then you'll have a supply of tender shoots right the way through winter, so take a leaf out of Seed Pantry's book and add a bonanza of vitamins, antioxidants and minerals such as iron, folic acid and potassium to your meals!
Which seeds should I sow?
Radish: Quick and easy to grow, the pretty red stems of radish shoots will add colour to your salads as well as a peppery kick. Try them in egg sandwiches and stir fries.
Harvest: 7 days
Spinach: These mild, nutrient packed leaves are ideal for salads, or stirred into a risotto. Tastes brilliant in an omelette with micro broccoli.
Harvest: 10 days
Beetroot: Their red-stemmed leaves add a splash of colour and a mild, earthy flavour to leafy salads. Delicious when sprinkled over grilled fish.
Harvest: 10 days
Mustards: Varieties such as mizuna, mibuna and mustard red frills all pack a spicy punch. The pretty, frilly or red-leaved varieties to add a sprinkling of interest to your stir-fry.
Harvest: 10 days
Basil: Much easier to grow than the adult plant, these highly flavoured micro-greens can be used in exactly the same way. Look out for purple varieties, such as the Seed Pantry Basil 'rubin' for extra colour.
Harvest: 10 days
Pea shoots: Tasting just like fresh peas, these sweet little tendrils are good in salads and stir fries, and they look lovely!
Harvest: 14 days
Sunflower shoots: With a slightly nutty taste and a pleasing crunch, sunflower shoots will make a great addition to almost any salad.
Harvest: 14 days
Coriander: A little slow to germinate, but these tiny flavour-packed leaves are well worth the rate. Fantastic as a garnish for curries, noodles and stir fries.
Harvest: 14 days
How to do it
Cover the bottom of your container with an inch or two of compost, firming it lightly with your hand.
Scatter a dense layer of seeds, evenly spaced, over the op of the soil; try to avoid clumps of seeds.
Place your tray on a windowsill and keep them lightly watered using a mister or a fine watering can rose.
Your greens should be ready to harvest in about a week, although it'll be a little slower in the winter. To harvest, either snip them with a pair of scissors or pull them up from the base of the stem.
The Seed Pantry team 🌼
WIN a lucky-dip addition to your next box by sharing your plant pictures with us on Instagram. Use the hashtag #SeedPantryGrowClub or tag us @seedpantry to enter.
Subscribe to the Grow Club box for flowers, food and herb seeds ready to sow each month… Curious? Come check out all of this month's options!