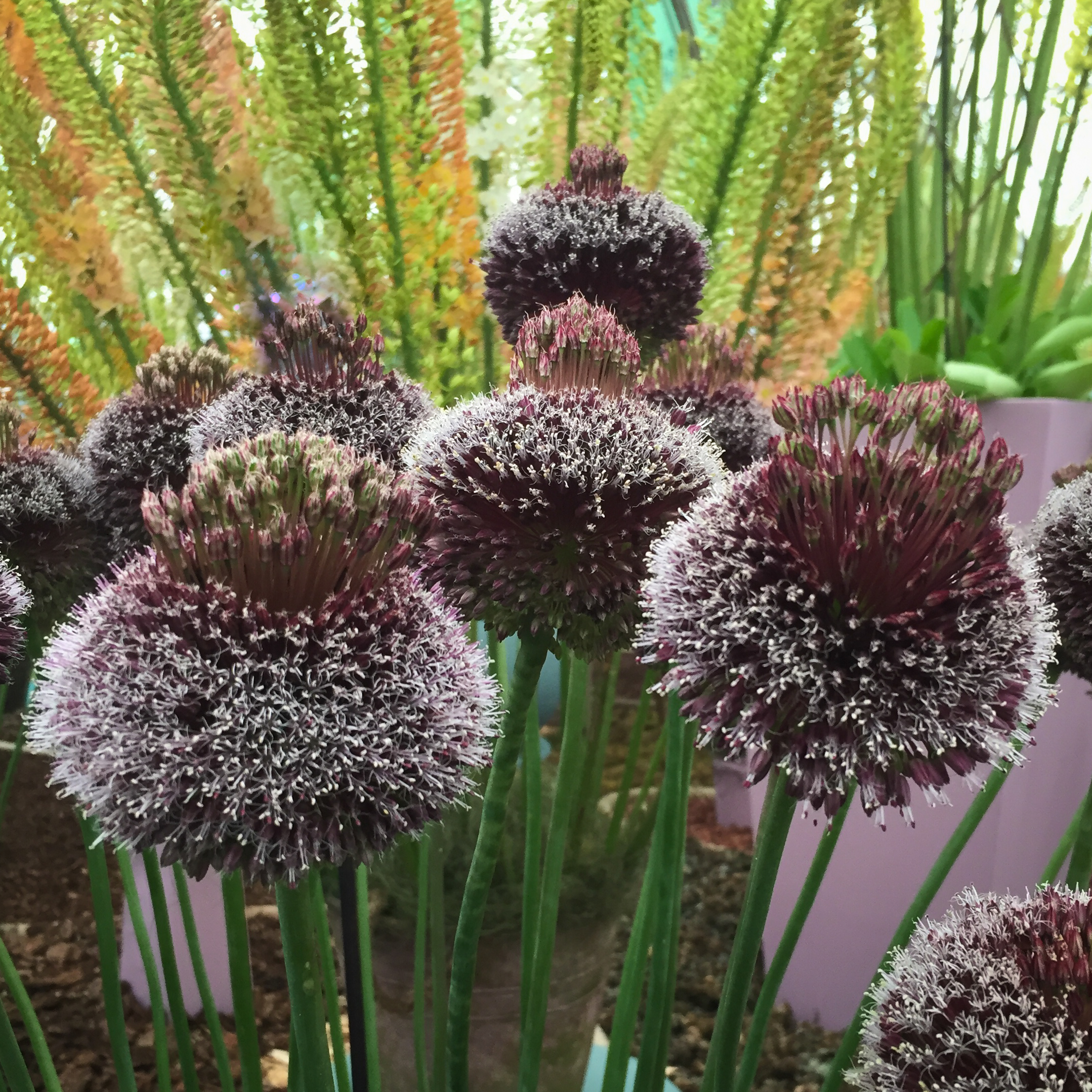 A designer's favourite! When spring daffodils and tulips have flowered, it is the turn of ornamental onions. Alliums take us into summer with high impact and after flowering, the seed heads become a stunning architectural feature.
Allium 'Forelock' is a special flower, elegant and unusual, it is quite new, with maroon, large, egg-shaped flower heads and an interesting top tuft.
They are tall plants, up to 1m in height. We like to plant them middle-centre in garden borders or I like to group them in container displays placed, sun-facing, on balconies, patios and either side of front doors! If you have lighting they look superb with backlighting to show the tall structured silhouettes. Strap shaped green foliage adds texture early on before flowering in late spring / early summer.
To pick some up, visit our Seeds & Bulbs Shop today only for 20% off the normal price (limited stock available):
Seed Pantry Team