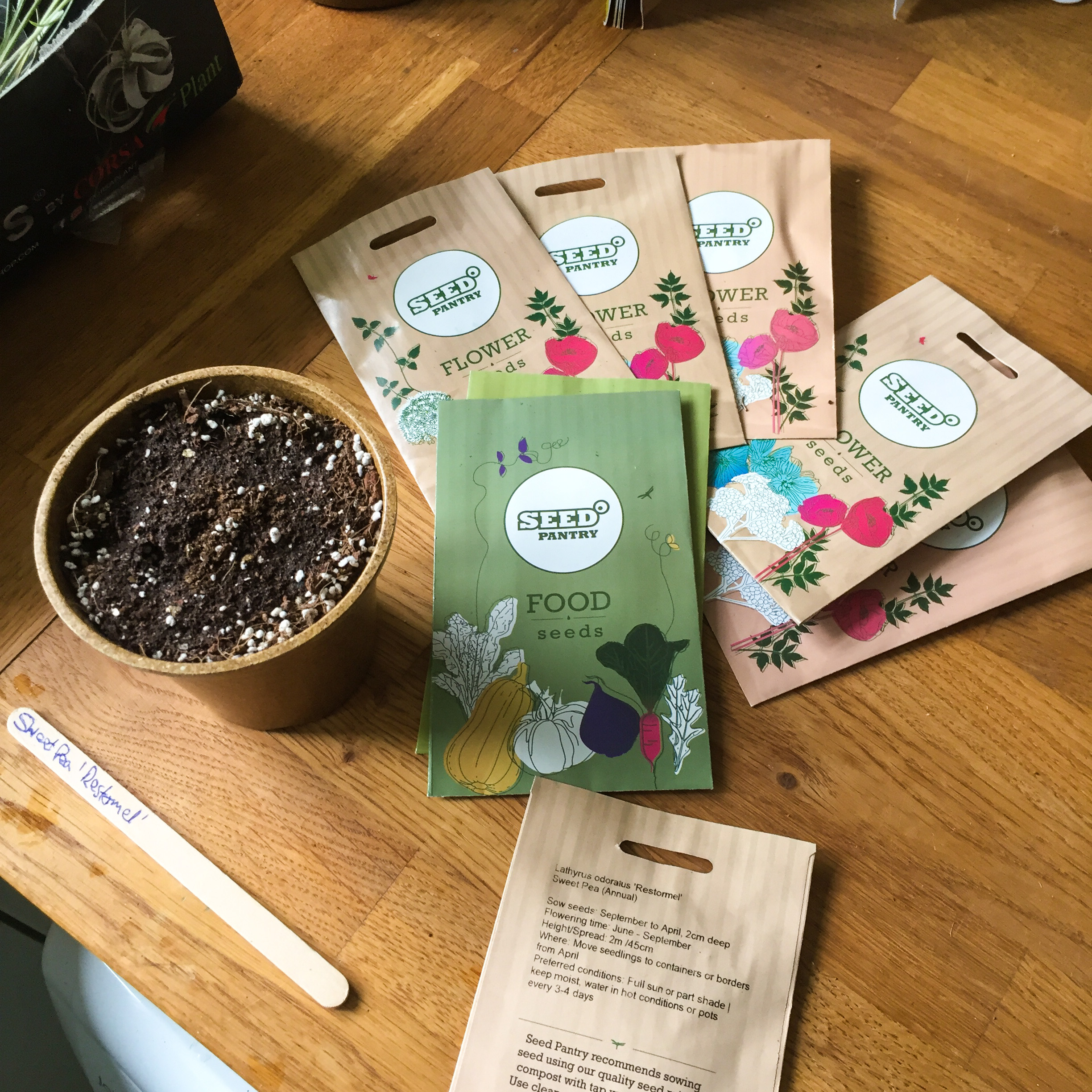 Planting For Food and Flower Gardens This Summer
It is a perfect time to grow food and flowers at home to enjoy your own glorious summer garden, so get out your Seed Pantry seeds and bulbs and start planting!
We want to do everything we can to help, so we'll be bringing you weekly/monthly tips on what to do, just stay tuned to our Instagram account and this blog!
Here's what you can do this month in your food and flower gardens 🏡
Flowers 🌼
💐 Now is a great time to start potting up Dahlia tubers. Doing this will help them get a head start and flower sooner for you. Keep frost-free in pots and  plant them out in May where you want them to flower. We have a whole range of dahlias available right now in the Grow Club so come and have a look!
Check out our 'How to plant and grow Dahlias' blog to find out more!
💐 There is still time to sow sweet pea seeds too! Start them in 9cm pots with up to 3 seeds per pot and they will germinate in a few weeks! To help growth, it can be beneficial to pinch out sweet pea grow tips at about 15cm tall. This encourages strong side-branching for flowering.
Now is also the time to buy many other summer bulbs for planting, including Begonias, Nerines, Gladioli, Crocosmia, Tigridia, Anenome, Ranunculus and more…sign up to the Seed Pantry Grow Club for monthly boxes to choose.
Food 🥗
The time is now to start your veg patch and sowing food seeds indoors. You can sow these seeds now on your windowsills to get them started!
🥗 Fruiting vegetables can be started in mini propagators such as tomatoes, peppers, chillies, aubergines. Once these geminate and are around 4 weeks old, they can be potted on into 9cm pots, and then at 15cm tall plant into final positions.
For beetroot, chard, broad beans, peas, leeks, kale and sprouting broccoli, these should be started in trays for planting outside in May.
Need some more help getting started!? Check out our blog 'How to start growing your own vegetables' for more!
🥗 For leafy greens, spring onions, pak choi, mustards and mizuna,  you can start sowing these into trays for planting outside later also.
We have another blog helping with these too! Check out 'Growing Fresh Leafy Green Salads' for more!
🌿 For herbs like basil, parsley, coriander, chives, these can be started in pots or mini propagators on your windowsills now too. It's great to have fresh ingredients in arms reach!
Need a hand choosing what herbs to grow? We have a list of our favourites here 'Top 10 best herbs to start growing'
That is all, for now, folks – stay tuned to our Instagram account and we will have some more tips and reminders next week! 😁
Seed Pantry